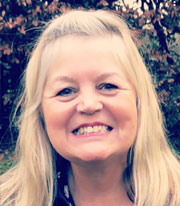 My name is Sandra Easton and I'm a mother of four grown-up children and have over thirty years experience in looking after children.
I have a law degree (London LLB) and a Masters law degree from Cambridge University, and the solicitor's qualification. I started my childcare business in 1996 and built up the nursery at Narnia, which has been given the 'Outstanding' grade by Ofsted in all areas. I have attended many childcare courses including Paediatric First Aid, Food Hygiene and Safeguarding Children, and I'm a qualified nutritionist. In 2010 I achieved the highest childcare status: the Early Years Professional Status, from Kingston University.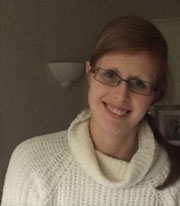 My name is Becky Rose and I'm a qualified teacher with a Primary Education Degree, and I have a child of my own.
I have worked in reception classes and as a supply teacher. I am a SENCO (special educational needs co-ordinator).
Manager's comments: Becky, as our qualified teacher at the Nursery, provides a full educational programme of phonics and numeracy education and fun activities (at the same time) until they leave for school.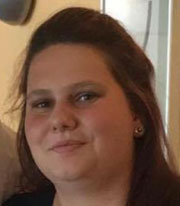 My name is Maryanne Duncton and I started work at Narnia as part of my NVQ2 work experience in 2012. I have obtained by Level 3 Qualification – a requisite for nursery managers.
Whilst working in childcare, I gained my qualification in Food Hygiene, completed a physical wellbeing course for toddlers, and during 2018 I gained a qualification in promoting positive behaviour. I specialise within the 'Baby Field' where I have studied baby communication – a pre cursory for speaking and language acquisition, alongside Safeguarding and First Aid which are compulsory within our nursery.
As continual professional development I undergo regular in-house training to update all relevant information within childcare.
Manager's comments: Excellent relationships with the children as well as the parents –  a valuable quality in a full time member of staff.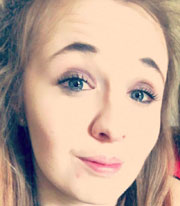 My name is Dawn Stanton and I joined Guildford Childcare Limited in 2013 and now I am a full time member of staff. In September 2015 I obtained by NVQ Level 3 (managerial status) and following this I completed a food hygiene course and various other in-house and online courses.
Originally I specialised with working with babies, and I have continued to progress my development with older children as well and have obtained a certificate in promoting positive behaviour.
Alongside my present role I am also a special educational needs co-ordinator (SENCO), first aid paediatric qualified and have completed all safeguarding courses.
Manager's comments: Dawn is always a pleasure to have around. She is a very popular member of staff with both parents and her peers, and very popular with the children.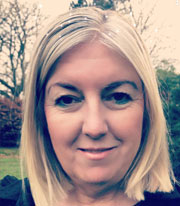 My name is Jane Mercer and I am a part-time member of staff at Guildford Childcare limited – since 2013
I have qualifications in health and safety, promoting positive behaviour, the prevent duty in early years, and I am a qualified nursery practitioner NVQ Level 2. As mandatory at Guildford Childcare Limited, I am also paediatric first aid qualified and I have undergone all the safeguarding training. I regularly attend in-house training updating all relevant childcare courses.
Manager's comments: Jane has a great sense of fun and shows a unique calmness in all situations. She is a valued member of the team.